Dakota Bodies Upfits
---
Dakota Bodies has been building quality utility and service truck bodies in Watertown, South Dakota since 1997. Over those years Dakota has grown into a 145,000 sq. ft. facility with over 250 employees, making them one of Watertown's top employers. The history of quality and innovation has led them to be one of the nation's top choices in the utility and service industries.

As a growing manufacturer, Dakota Bodies continues to invest into their future with new technologies and techniques to better serve their customers and continue the climb on the industry ladder.
View Dakota Bodies Upfits
---
Dakota Cutaway Van
The Cutaway Stock Body was designed to replace the one-piece E-Series van and are full of features and add-on accessories that will make any job easier. This body can be fully customized to serve multiple applications including: integral aerial device mounting kits and splicer body packages.
View Dakota Cutaway Van Upfits
---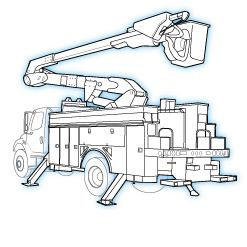 Dakota Crane Body
Crane bodies are an excellent solution for field mechanics. Being able to take your shop with you is a necessity and Dakota can give you just that. With our custom accessories and full size tool chests you will be in the field and ready to work.
View Dakota Crane Body Upfits
---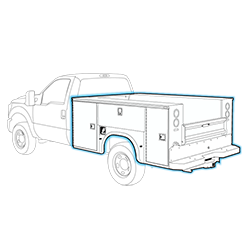 Dakota Component Body
The Component Body is sold as a service body that upfitters can assemble in different configurations to meet a customer's specific needs. The Component Body is available in galvanneal, aluminum or stainless steel, with a powder-coat finish.
View Dakota Component Body Upfits
---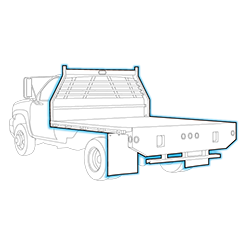 Dakota Flatbed Body
Flatbeds can take on all shapes and sizes and can include various tool box configurations, step areas and even stake pockets for removable sides. Dakota Bodies designs custom flatbeds to match your needs for a seamless transition into your daily grind.
View Dakota Flatbed Upfits